HOW TO TAKE COST EFFECTIVE MEASURES TO TACKLE COUNTERFEITS IN URUGUAY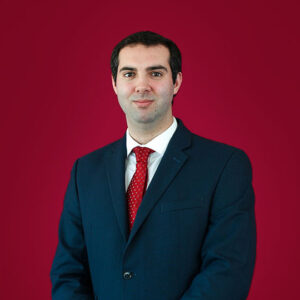 by Federico Fischer  – Attorney at Law. LL.M.- FISCHER Anticounterfeiting & Enforcement Team – FISCHER ABOGADOS
Counterfeiting has become a significant problem for TM owners. It negatively affects their brands´ value – their most important asset – and causes a huge revenue loss, since consumers are misled into buying counterfeit products at a much cheaper price, rather than buying original goods.
Therefore, effectively managing a Global Trademark Portfolio requires setting up anti-counterfeiting strategies in the regions where TM owners conduct business.
Due to Uruguay´s strategic location in Latin America and the importance of Uruguayan Ports as the first points of entry for goods coming from abroad to the southern countries of LATAM (Argentina, Brazil, Paraguay, etc.), securing a strong IP protection in Uruguay is one of the key aspects of a successful anticounterfeiting strategy in the LATAM region.
TM owners which conduct business or sell goods in LATAM should protect their IP assets in Uruguay as a first-step defensive measure against counterfeits.
Below we provide 5 best practices tips to adopt a cost-effective counterfeiting strategy for your clients in Uruguay:
     1. Promptly and duly register your TM Portfolio with the Uruguayan Trademark Office
Uruguay is a "first-to-file" country, and, therefore, trademark rights are vested upon TM owners upon registration. Moreover, only TM owners which have duly registered their trademark in Uruguay may file the civil and criminal actions provided in the Uruguayan TM Law.
In addition, as per the current backlog of the Uruguayan Trademark Office in the examination of trademarks, a smooth trademark registration procedure lasts, on average, between 24 to 26 months.
Therefore, we encourage TM owners to promptly register their trademarks in Uruguay, so that the mark is already on its way to registration or duly registered by the time they start carrying out business. 
     2. Whenever possible, also rely on copyrights as a legal basis to fight counterfeits
Copyrights provide an effective legal basis to fight counterfeits in cases in which the trademarked product can also be eligible for copyright protection (i.e. toys and dolls, clothing and apparel, etc., which meet the originality requirement).
Uruguay is a member of Berne Convention and consequently copyright protection is not subject any formalities and it is vested to authors automatically upon creation. Therefore, copyright laws may serve as legal basis to combat counterfeit goods in cases where the TM owners have not yet obtained a trademark registration.
Moreover, please note that – unlike trademark laws – copyrights laws in Uruguay provide statutory damages up to 10 times the value of the knock-off product in cases of copyright infringement.
    3. Record your TM and IP Portfolio with the Uruguayan Customs Authorities
It is possible for TM owners to record their trademarks and other IP rights before Uruguayan Customs.
The Uruguayan Customs has set up a Voluntary Recordal of Trademarks and IP Rights system, whereby said authority receives communications from IP rights holders for enforcement at the border level. 

The Communication of IP Rights has the effect of raising awareness of the control groups that are responsible for prevention of illegal activities (including counterfeits) and enables them to promptly and correctly address any communication on potentially infringing goods to the rights holders, who are then able to file legal action to stop and destroy counterfeit goods.
Please note, however, that the Customs does not guarantee that all or any infringing products will be detected and stopped by Customs IP Unit.  Notwithstanding, in practice, the Communication of IP Rights has the effect of raising awareness of the control groups and leads to frequent detection and seizure of infringing goods.
    4. Regularly monitor Uruguay´s main online marketplaces to combat online counterfeits
Nowadays, in the Internet Society, counterfeiters are increasingly placing their goods for sale in online marketplaces, or selling goods through social networks, instead of selling them in the traditional physical commercialization channels.
It is important that TM owners work with local counsels to identify the main online marketplaces in the country/region, and to routinely monitor them in order to detect and combat online sale of counterfeit products.
In this regard, filing notice and takedown requests through the local online platform internal procedures is a cost-effective tool to swiftly stop the sale of counterfeit goods, without need of taking judicial actions.
    5. Provide trainings, information and feedback to the Police and Customs IP Authorities so they can better combat counterfeits
To maximize the success of the anti-counterfeiting strategy, TM owners should provide as much information and feedback as possible to the IP Unit of the Customs Authorities and the Police Units in charge of combating counterfeits.
For instance, TM owners should consider:
Providing the authorities with guidelines, manuals or other documents outlining the differences between the original product and the counterfeit one, to better identify the counterfeit goods.
Organizing trainings or other educational sessions for the authorities.
Updating their Communication of Rights to Customs, to keep the Customs IP Unit informed of the inclusion of new trademarks in the Trademark Portfolios, or new product launches.
We hope this information is of use.
Our FISCHER IP and FISCHER ANTICOUNTERFEITING & ENFORCEMENT teams will be glad to provide you with any further information or clarification you may require in regard to the contents of this Legal Alert.
Contact for queries:
e-mail: fischer@fischer.com.uy
tel: + 598 29087167